Wednesday August 25, 2021
>
Emergency Preparedness for HR Professionals
Hospital staff members are often challenged to deal with emergencies in the hospital. These may be weather events, pandemics, mass violence incidents, or other emergencies. This presentation will discuss the HR aspects of these emergencies so that HR personnel are better prepared to plan for, and respond to, personnel challenges post-event.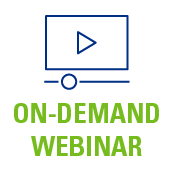 Increased understanding of impacts on staff of a variety of emergencies that occur in health care organizations.
Increased insight into support that can be provided to staff to increase their preparation for, and resilience after, emergencies.
Increased awareness of the unique impact on staff of active shooter incidents at the facility or in the surrounding community.
Linda Wenze, Ph.D.
Coordinator of Emergency Preparedness Planning, Nassau-Suffolk Hospital Council; NORMET
ASHHRA Member: FREE
ASHHRA Non-Member: $85.00
1 (CHHR) 1 (SHRM) 1 (HRCI)