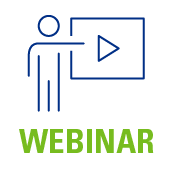 Webinar: Allyship Skills for Health Care Professionals
Health care is a team sport. Interdisciplinary teams excel when we respect and remain focused on the shared vision, mission and values. We work together to continuously improve lives, we all play a part in shaping and living the culture of our organizations, and we are all called to make meaningful contributions with a lasting positive impact. This webinar is designed to assist participants in being active allies/advocates for diversity, equity, inclusion and belonging. Participants will learn how to be more active in advocacy, making a commitment to shape the experiences of marginalized groups in the workplace, and create impactful contributions in the health care field.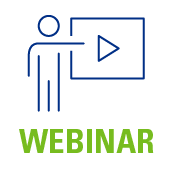 Identify simple everyday allyship techniques to make your workplaces more inclusive.
Recognize when you have power and influence.
Define opportunities to best demonstrate allyship.
Determine how to take effective action to make your workplace better.
ASHHRA Member: FREE
ASHHRA Non-member: $25.00

Charlotte Hughes
CEO / Co-Founder
Inclusive Leaders Group
Charlotte Hughes is an agile entrepreneur, diversity, equity, and inclusion consultant, and developer of leaders. As the successful Co-founder and CEO of Inclusive Leaders Group (ILG) headquartered in North Florida, Charlotte has designed and directed talent and organizational development strategies that have been implemented by Fortune 500 companies, large and small healthcare systems, some of the largest global non-profits. ILG is a boutique training and consulting firm that transforms business for profitable growth through inclusive leadership, equity, and belonging solutions. She is a Certified Diversity Professional (CDP), Certified Professional in Learning and Performance (CPLP) and Mayo Clinic Certified Wellness Coach. Charlotte earned a bachelor's degree in human ecology from Cornell University and a master's degree in human resources management from New York Institute of Technology. She frequently contributes to AHA/ASHHRA and Association for Talent Development through webcasts, articles, and blogs.