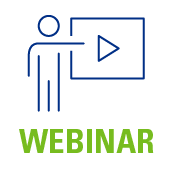 Webinar: Religious Exemptions from COVID-19 Vaccine Mandates: What Is the Chaplain's Role?
ASHHRA, in collaboration with the Chaplaincy Innovation Lab, presents this timely webinar to discuss an important topic.
Chaplains are increasingly being approached to discuss or support applications for exemption from COVID-19 vaccine mandates in healthcare systems and other institutions. This webinar will help chaplains, spiritual care managers, and others to prepare for those conversations. Attendees will hear legal, HR, administrative, and spiritual care perspectives on this critical issue. This webinar seeks not to provide a one-size-fits-all solution to these difficult issue, but instead to help chaplains and others prepare their own responses as appropriate in their own settings.
Ron Oliver
Vice President for Mission & Outreach, Norton Healthcare
Ron Oliver is Vice President for Mission & Outreach at Norton Healthcare. As such, he oversees all spiritual care within the system. He is also Past President of the Association of Professional Chaplains and a member of the Advisory Group of the Chaplaincy Innovation Lab.
Alina Klimkina
Partner, Dinsmore & Shohl
Alina Klimkina is Partner at Dinsmore & Shohl, a law firm serving as outside counsel for Norton Healthcare in Louisville, Kentucky.
Jeremy Sadlier, CHHR
Executive Director, American Society for Health Care Human Resources Administration (ASHHRA)
Jeremy Sadlier, CHHR [Certified in Healthcare Human Resources], is the Executive Director of the American Society for Health Care Human Resource Administration (ASHHRA). Prior to that role, he spent the past 21 years as a human resources practitioner and leader at Advocate Aurora Health (AAH), where he was the South Market-Human Resources Director with oversight for 2 community hospitals, a multi-site pediatric hospital and a quaternary tertiary medical center on the south side of Chicago. This role had responsibilities for both HR leadership and hospital operations. Jeremy holds a bachelor's degree from Northern Illinois University in Psychology and a master's degree from Lewis University in Organizational Leadership – Nonprofit, as a well as the CHHR certification.
Carolanne Hauck
Director of Chaplaincy Care and Education, Lancaster General / Penn Medicine Hospital
Carolanne Hauck is Board Chair for the National Association of Catholic Chaplains. Since 2013 she has served as Director of Chaplaincy Care & Education at Lancaster General/ Penn Medicine Hospital in Lancaster County Pennsylvania and has personally and professionally been intensely involved with religious exemptions considerations at her own facility.
---
The Chaplaincy Innovation Lab is grateful to this webinar's sponsors:
ACPE: The Standard for Spiritual Care & Education
Association of Professional Chaplains
National Association of Catholic Chaplains
Neshama – Association of Jewish Chaplains
American Society for Health Care Human Resources Administration (ASHHRA)