Wednesday August 25, 2021
>
Health Care Workers at the Center of the COVID-19 Storm
Health care workers have been at the center of the COVID-19 crisis since its beginning. Although the number of new cases and deaths slowed to a degree, they are rising again, keeping these courageous and dedicated workers on the front lines. They responded heroically while enduring a great deal of stress and pain. They received expressions of gratitude and homage from their communities…but was that enough? What have we learned and what can we do in this next phase in support of health care workers? This presentation will examine what was done and what should be done.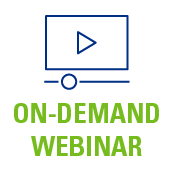 Identify the issues that affect health care workers during this high stress pandemic.
Outline actions that health care organizations can take to help workers manage through the next or future waves, including stories of what some have done.
Illustrate how employee assistance programs (EAPs) can empower HR personnel and leadership to support these frontline workers.
Bernie Dyme
President & CEO, Perspectives
ASHHRA Member: Free
ASHHRA Non-Member: $45.00