A Predictive Model for Staffing During COVID-19
Tuesday, Feb. 23, 2021 | 1:00 p.m. CT
Earl Dalton, Chief Nursing Officer, Health Carousel, will discuss the impact of inadequate nurse staffing in hospital units and offer insights into how flexible staffing can help hospitals maintain optimal patient-nurse ratios. Attendees will learn about: 
The negative impact of inadequate staffing 
Understanding true vacancy and operational vacancy
Benefits of flexible staffing 
Contract and international nursing 
Managed Services Programs (MSPs)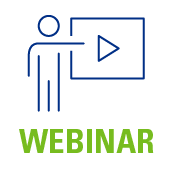 The session will include a case study of a U.S. health system that has implemented the Health Carousel Workforce Solution to meet staffing needs and prepare a strong and reliable workforce: from COVID-19 to the future of the health system's nursing workforce. This presentation will conclude with a Q&A session with the audience.
Understand true vacancy and operational vacancy. 
Implement predictive analytics and forecasting to overcome staffing needs. 
Activate innovative staffing models for short and long-term benefits.
ASHHRA Member: $25
ASHHRA Non-Member: $75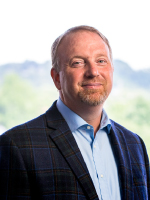 Earl Dalton, MHA, MSL, BSN, NEA-BC 
Chief Nursing Officer, Health Carousel
Earl Dalton is a visionary nurse leader & health care innovator; recognized in the U.S. and internationally for his outstanding contributions to the nursing profession. Earl has over 25 years of acute hospital experience in adult health, emergency care and critical care. Dalton served as Director of Emergency Services at Cincinnati-based Tri-Health. He has also served as Executive Director of Nursing at Stamford Memorial Hospital in Stamford, CT, and as Director of Critical Care and Emergency Services at Duke University Health System. Earl was part of the Magnet journey for Duke as well as TriHealth. Both entities were rated highly in their site assessments for Magnet status. Earl is a published author of articles and a sought after speaker who has addressed prestigious nursing conferences in the U.S. as well as in the Philippines and South Korea. In 2015, he received the Distinguished Nurse Administrator award for the city of Cincinnati from Mt. St. Joseph University