Credentialing as a Path to Physician Engagement
Amidst growing physician shortages and financial pressure facing healthcare organizations today, the need to quickly attract, hire, onboard, deploy and retain physicians has never been greater. Unfortunately, an inefficient credentialing process can derail recruitment and retention efforts, draining physician enthusiasm and worsening these challenges.
When multiple healthcare organizations are vying for the same top talent, a fast and easy credentialing process can be a valuable differentiator – turning a traditional pain point into a satisfier, with additional positive impacts on patient access and the bottom line. By implementing a repeatable, predictable and scalable credentialing process, healthcare organizations can remove manual and redundant effort, enhance the physician experience and complete credentialing faster. As a result, providers can start seeing patients sooner and focus on delivering the best possible patient care.
Review real experiences that highlight the negative impact a manual credentialing process can have on physician recruitment.
Explore how a fast, easy credentialing process can drive physician engagement to help attract and retain top talent.
Discuss strategies and best practices to complete credentialing as fast and accurately as possible, enabling providers to start seeing patients and generating revenue sooner.
ASHHRA Member: FREE
ASHHRA Non-member: $25.00 FREE
1 (CHHR, ACHE Fellowship*, HRCI, SHRM) for live webinar attendees. 
*By attending the Credentialing as a Path to Physician Engagement webinar offered by ASHHRA, participants may earn up to 1 ACHE Qualified Education hours toward initial certification or recertification of the Fellow of the American College of Healthcare Executives (FACHE) designation.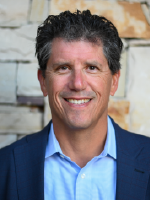 Patrick Hunt, M.D., MBA
CEO, Carolina Care, PA
Chief Medical Officer, QGenda
Chair – Department of Emergency Medicine, Prisma Health
Dr. Hunt is an entrepreneur and practicing emergency medicine physician. He holds an MD from the University of North Carolina at Chapel Hill and an MBA from Duke University. Prior to joining QGenda as Chief Medical Officer, Dr. Hunt founded Shift Administrators, LLC, a Best in KLAS physician scheduling software, and PSH Group, LLC, a leading web development firm. He currently serves as CEO of Carolina Care, PA, one of the largest single-specialty medical practices in the southeast. Serving in leadership roles for a healthcare organizations, Dr. Hunt is passionate about improving the provider experience to optimize performance and patient care.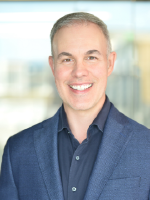 Grant Fields
Senior Vice President – Credentialing, QGenda
Grant Fields has over twenty years of experience in industries including HR, Staffing, and Technology. He began his career working for Fortune 500 companies in HR and Talent Acquisition, where he developed new processes and innovative strategies to help improve quality of hire and 'time-to-fill' metrics. Subsequently, he founded his first company in 2013 when he realized he had a passion for software and for helping organizations to grow and scale through access to top talent and modern technology. In 2017, Grant started CredentialGenie, a software platform to help to get providers onboarded, credentialed, and enrolled with insurance companies faster and easier. QGenda acquired CredentialGenie in 2021 and has since released QGenda Credentialing as part of the unified healthcare workforce management platform: ProviderCloud™. Grant currently serves as Senior Vice President of Credentialing at QGenda.