Thursday December 9, 2021
>
Partnering with Security Leaders for a More Effective Workplace Violence Prevention Program
During this webinar, Brendan Riley and Mike Hodges will discuss how HR and Security Leaders can work together to ensure that healthcare facilities are prepared to meet the new Joint Commission requirements related to Workplace Violence Prevention.
Gain a general understanding of all of the new Joint Commission requirements being surveyed effective Jan. 1, 2022.
Be able to work with Security Leaders to create plans for meeting or exceeding expectations related to ongoing Workplace Violence Prevention education and training.
Be informed of the new IAHSS Workplace Violence Prevention Certificate Program.
ASHHRA Member: FREE
ASHHRA Non-member: FREE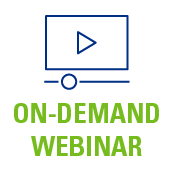 Brendan Riley, MS, CHPA
Director of Security, Parking and Transportation
Lahey Hospital & Medical Center
Brendan Riley has over twenty years of experience in healthcare security, safety and emergency preparedness leadership. Prior to joining the team at Lahey Hospital and Medical Center in fall 2021, he was the Manager of Security and Chair of the Workplace Violence Prevention and Intervention Committee at Lowell General Hospital. Brendan is a Certified Healthcare Protection Administrator (CHPA) and a professional member of the International Association for Healthcare Security and Safety (IAHSS). He currently serves as Chair of the IAHSS Boston Chapter. Brendan earned his Master of Science in Healthcare Management & Policy and Bachelor of Science in Criminal Justice & Legal Studies from the University of Massachusetts. He is a certified instructor in Crisis Prevention Institute's Nonviolent Crisis Intervention (CPI NCI), Management of Aggressive Behavior (MOAB), Monadnock Defensive Tactics Systems (MDTS), AVADE Workplace Violence Prevention, ALICE Active Shooter Response, and Rape Aggression Defense for Women (RAD). He also teaches free Personal Safety and Self Defense seminars for women, teens, and pre-teens across Eastern Massachusetts. Brendan has been the recipient of Lowell General Hospital's Cupola Award for Outstanding Manager, the University of Massachusetts Chancellor's Medal for Community Service, and the IAHSS Foundation's Russell L. Colling Literary Award. He is proud to be a White Ribbon Day Ambassador for Massachusetts and is the featured speaker at the City of Lowell's annual White Ribbon Day celebration. Brendan resides in Lowell, MA with his wife Yanina, son Ryan, and cats Sandy and Zoey.

Mike Hodges, MA, CHPA, CPP
System Director of Public Safety
Piedmont Healthcare
Mike Hodges is the System Director of Public Safety and Chair of the Workplace Violence Prevention Task Force for Piedmont Healthcare. He is an engaged and proactive healthcare security executive with over 20 years of military and security experience. His work and interests are focused on proactive violence prevention and strategic employee training. Mike holds a Master's Degree in Executive Leadership and is a Certified Healthcare Protection Administrator. His work has included the development of the Escalating Behavior Recognition and Response Levels I-III training curricula for healthcare staff, and the development of the bedside Security Threat Assessment Team process. Additionally, Mike has participated in the development of the Vizient Patient Safety Organization's Managing behavioral issues in inpatient medical settings toolkit, and was a co-author of the Association of Occupation Health Professional's Quick Start Guide for establishing a workplace violence prevention program. Prior to healthcare, Mike was a member of the U.S. Army where his service included response to Hurricane Katrina, and combat tours in both Iraq and Afghanistan. He is a recipient of the Vizient Brilliance Award for Innovation, the 2018 Montague Boyd Excellence in Publishing Award, the Bronze Star Medal with oakleaf cluster, and the Humanitarian Service Medal among other awards. Mike has published articles in international journals and presented nationally related to healthcare violence prevention and healthcare security officer training. Mike manages, edits and distributes the Proactive Security blog, and is a co-host of the Proactive Security Podcast.