The Foreign-Educated Health Professional Piece in the Health Workforce Puzzle
International Recruitment Part 1 of 2
With a global staffing shortage in the health workforce, more institutions are turning to recruitment of foreign-educated health professionals (FEHPs) to fill staffing gaps and provide critical care. FEHPs play a crucial role in the U.S. health system and bring many benefits, but they also face different challenges than their domestic colleagues. This webinar will address five key points for human resources representatives to understand when working to support FEHPs and enhance staff cohesion.
Learn the general migratory and licensing process for FEHPs coming into the U.S.
Understand how recruitment practices continue to impact FEHPs once they begin work.
Identify key differences between ethical and unethical recruitment firms.
ASHHRA Member: FREE
ASHHRA Non-member: $45.00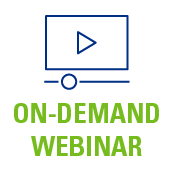 Presented in collaboration with:

1 (CHHR, HRCI, SHRM, CHCR) for live webinar attendees.

Mukul Bakhshi, J.D.
Chief of Strategy and Government Affairs
CGFNS international, Inc.
Mukul Bakhshi is Chief of Strategy and Government Affairs at CGFNS International, Inc. In that capacity, he builds relationships with government stakeholders and leads development and supports the implementation of the enterprise strategy to ensure advancement of both business and mission objectives. Since CGFNS' acquisition of the Alliance for Ethical International Recruitment Practices in 2014, he has also led that multi-stakeholder initiative to advance fair and ethical recruitment practices of foreign-educated nurses. At CGFNS, Mukul has written extensively about nursing workforce issues, has presented at the United Nations and World Health Organization on nurse recruitment, and is currently serving on the WHO's Technical Expert Group on bilateral agreements in health care professional recruitment.
Previously, he served as a management and strategy consultant at McKinsey & Company and Altman Vilandrie & Company, where he developed the organizational and health strategy for a major non-profit consumer protection organization and a statewide telehealth network.
Mukul Bakhshi received his J.D. from Columbia University School of Law and is admitted to the bar in the state of New York. He was a Harlan Fiske Stone Scholar and received a Parker School Certificate for International Law. He received his B.A. at Yale University, where he double-majored in history and economics.
He also previously served on the Board of Directors of the ACLU of Connecticut and currently serves on the Board of the New Jersey-based AIDS Resource Foundation for Children.

Kaley Cook
Program Manager
Alliance for Ethical International Recruitment Practices
Kaley Cook is the Program Manager for the Alliance for Ethical International Recruitment Practices and the International Centre on Nurse Migration. She works with recruitment firms that are committed to ethical practices and participates in research on issues facing internationally-educated nurses, as well as migratory trends in healthcare. As a previous CGFNS credentials analyst, Kaley worked to develop new credentialing training and provided guidance to nurses seeking to work in the U.S.
Kaley completed a Bachelor of Arts in International Studies from the University of Nebraska-Lincoln in 2014 and was awarded a Fulbright teaching assistantship in Holešov, Czech Republic from 2014-2015. She acompleted a Master of Science in International and Cultural Encounters at Roskilde University in Denmark in 2018.