Get inspired by this stellar lineup of keynote speakers.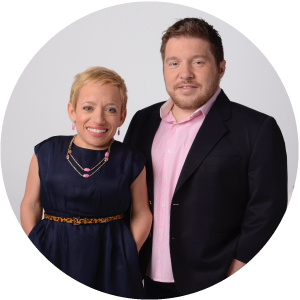 OPENING CEREMONY
Monday, April 25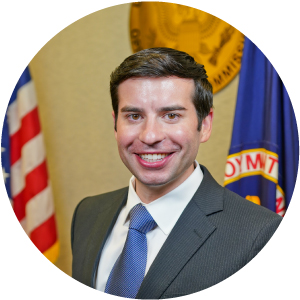 STATE OF AFFAIRS BREAKFAST
Tuesday, April 26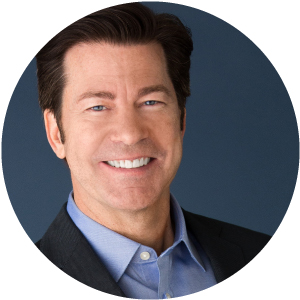 CLOSING CEREMONY
Wednesday, April 27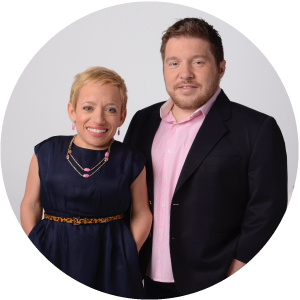 Think Big
It's not just a catchy phrase, it's their motto and words they live by every day. In today's session, Bill and Jen will share some of their personal experiences in the professional world and how Think-ing Big helped them achieve their goals. Born in the 1970s and standing at 4' and 3' 2" respectively, they've witnessed some of the most transformative disabilities-related legislative and corporate philosophical changes so far. And while some changes may have come a bit too late for them to enjoy, fast-forward to today and they are no longer those young people hoping for an open mind and an opportunity to succeed, but advocates and ambassadors for others that want to "Think Big."
About Jen Arnold
Jennifer Arnold, MD, MSc, FAAP was born in St. Petersburg, Florida, and grew up in Orlando, Florida. After completing her undergraduate studies at University of Miami, where she received dual degrees in Biology, she went on to Baltimore, Maryland. There, she then completed her medical degree at Johns Hopkins School of Medicine and graduated in 2000. She attended the Pediatric Residency Program at Children's Hospital of Pittsburgh and during her subsequent fellowship in Neonatal-Perinatal Medicine, she obtained a Master of Science in Medical Education from the University of Pittsburgh. She was a NIH postdoctoral scholar at the University of Pittsburgh School of Medicine's Safar Center for Resuscitative Medicine. 
She is Board Certified in Neonatal Medicine and most recently accepted a new position as the Program Director at Boston Children's Hospital Simulator Program (SIMPeds) and newly minted member of Harvard's faculty. Currently, her areas of interest within simulation include use of simulation for evaluating new clinical spaces, team training, improving quality and patient safety, improving home care and skills for primary caregivers of medically complex children, and developing educational curricula for various departments throughout the hospital.
Dr. Arnold has a rare type of dwarfism called Spondyloepiphyseal Dysplasia Type Strudwick (which involved nearly 40 orthopedic surgeries). She is also an 8-year cancer survivor, having fought a rare type of choriocarcinoma and gone into remission in January 2014. Dr. Arnold, along with her husband Bill and their children Will and Zoey, created more than a decade of television with their show, The Little Couple, which ran for 14 seasons before ending during COVID. She has also appeared on television programs including Oprah, The Today Show, GMA, Dr. OZ, The Doctors, Wendy Williams, Anderson Cooper and CNN among others.
About Bill Klein
Bill Klein is best described as a serial entrepreneur, having graduated from his previous moniker Jack of all trades. He owns a pet boutique in Houston for the past 10 years, is a patent holding inventor, a New York Times Best Selling Author, and star and executive producer of TLC's hit television show, The Little Couple.
After graduating from NYU with a Bachelor of Arts degree in Biology, he began his career as a medical device sales representative. He was quickly promoted through the ranks, and eventually played in instrumental role in selling the company. In 2005, he co-founded a management consultancy and sales training firm in the healthcare continuum. In less than one year, the business went from his living room to a class A office space in Islandia, New York, and things took off from there.
In 2017, Bill received his first US Patent award. From prototyping to patent defense to production and sales, Bill created a new product for the pet market. Business successes aside, Bill's crowning achievement is one he admittedly cannot take any credit for realizing, becoming a parent. Will and Zoey, from China and India respectively, have changed his life forever. Prior to becoming a Dad, Bill's days were dedicated to his career and his wife (not in that order). But the joy his two children have brought to his life have made an impact even he couldn't see coming.
Today, Bill and his family live in Boston and manages his businesses with regular travel to Houston and China and a lot of conference calls. He has also appeared on many other programs, periodicals and networks including Today Show, Oprah, Katie Couric, Wendy Williams, Live with Kelly & Michael, GMA, Dr. OZ, New York Times, Houston Chronical, People Magazine, NBC News, Fox News, CNN and many others.
STATE OF AFFAIRS BREAKFAST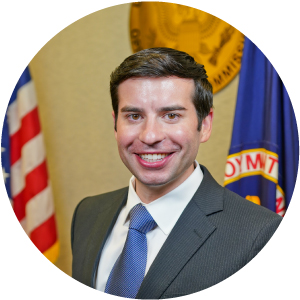 State of Affairs Keynote
Join the ASHHRA22 State of Affairs Keynote where Commissioner Keith E. Sonderling will discuss the EEOC's mission to prevent and remedy unlawful employment discrimination and advance equal opportunity for all in the workplace. Learn how the EEOC does so by enforcing federal laws prohibiting discrimination against employees and job applicants based on the person's race, age, sex, national origin, color, religion, disability or genetic information. The laws apply to all types of work situations, including hiring, firing, promotions, harassment, training, wages and benefits. The EEOC investigates and litigates discrimination charges against employers and governments. The EEOC also prevents discrimination through providing education, outreach and technical assistance programs.
About Comm. Keith E. Sonderling
Keith E. Sonderling was confirmed by the U.S. Senate on September 22, 2020, to be a Commissioner on the U.S. Equal Employment Opportunity Commission (EEOC) for a term expiring July 1, 2024. He previously served as the Commission's Vice Chair. 
Prior to his confirmation, Commissioner Sonderling served as the Acting and Deputy Administrator of the Wage and Hour Division at the U.S. Department of Labor. The Wage and Hour Division administers and enforces federal labor laws including the Fair Labor Standards Act, the Family and Medical Leave Act, and the labor provisions of the Immigration and Nationality Act. At the Wage and Hour Division, Sonderling oversaw enforcement, outreach, regulatory work, strategic planning, performance management, communications, and stakeholder engagement. During his tenure, the Division accomplished back-to-back record-breaking enforcement collections and educational outreach events. Sonderling oversaw the development and publication of large-scale deregulatory rules, and authored numerous Opinion Letters, Field Assistance Bulletins, and All Agency Memorandums. Additionally, he was instrumental in developing the Division's first comprehensive self-audit program, which collected more than $4 million for nearly ten thousand workers.
Before joining the Department of Labor in 2017, Commissioner Sonderling was a partner at the Gunster Law Firm in West Palm Beach, Florida, where he practiced labor and employment law. In 2012, then-Governor Rick Scott appointed Sonderling to serve as the Chair of the Judicial Nominating Committee for appellate courts in South Florida.
Sonderling received his B.S., magna cum laude, from the University of Florida and his J.D., magna cum laude, from Nova Southeastern University.
Scott Bloom 
Comedian and TV Personality

Laugh. Learn. Connect. 
The Art of Building Powerful Connections that Grow Your Business
As a corporate entertainer and comedian, author and personal growth advocate, Scott draws from his professional and personal world to deliver a hilarious and insightful talk that illustrates the importance of building strong relationships with colleagues, co-workers and customers that goes beyond the ordinary courtesies.
It's a keynote about scratching below the surface and digging deep to get to the heart of your constituents. And Scott does that brilliantly using laughter as the tonic for maximizing the lessons and the experience. He understands that laughter inspires hope and connects people to others. So he generously uses humor along with customized content and a lot of fun-filled audience participation, to share tips on how to create the most powerful connections. 
About Scott Bloom
A veteran comedian and television personality who has built a reputation as the go-to choice for business humor, Scott has hosted hundreds of events over two decades for big and small organizations alike. Scott has also hosted his own weekly VH1 series, and recently co-hosted a national simulcast of the Grammy Awards from the Palace Theater.
As the son of a successful salesman, he was exposed to the principles of building a business at an early age. As a comedian, Scott cut his teeth at renowned improv and comedy clubs. And as a self-taught student of psychology, he's explored what makes people tick and has written a book (albeit a farce) on how to get through life. He's uniquely positioned to deliver significant notes on connecting people and making business seriously funny. And who doesn't like to laugh?