Saturday December 10, 2022
>
Get ready to be inspired by this year's highly-anticipated keynotes!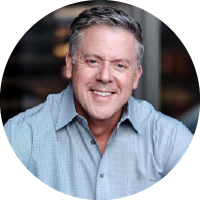 Talent Strategist and Company Culture Expert
Former Vice President of Talent, LinkedIn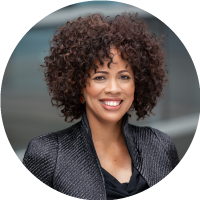 System Vice President, Population Health Innovation and Policy
CommonSpirit Health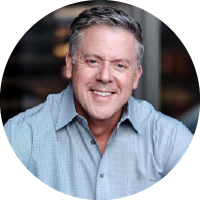 Talent Strategist and Company Culture Expert
Former Vice President of Talent, LinkedIn
Steve Cadigan has been at the forefront of global talent strategy and company culture for the past 30 years. Most famous for scaling Linkedin from 400 to 4000 in three and a half years, Steve also led the development of LI's legendary company culture and was at the helm of the Talent function for its period of highest growth and through their IPO.
Today, Steve helps companies reframe what they offer to employees and helps employees take ownership of uncertain careers and futures. He offers strategy and insight on talent in times of disruption through keynotes, seminars, and workshops.
Today the way we work, where we work and how we think about careers is undergoing a massive transformation. As the Gig economy continues to grow, as employee turnover continues to rise, and as the average life of a company continues to shrink, there are massive consequences to the work economy, including in healthcare. While most of the media focuses on how AI and Robots will eliminate millions of jobs, the untold story is what a "career" means is changing. More and more workers are changing jobs faster than ever AND more and more professionals are making big career pivots than ever before. In this engaging session, Steve Cadigan will review the significant changes taking place in the world of work and what it means to us as healthcare professionals, leaders and organizations. This session will inspire new ideas and new ways of thinking for both professionals and organizations and offer ideas and suggestions on how to optimize for success in the future.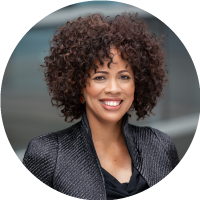 System Vice President, Population Health Innovation and Policy
CommonSpirit Health
Dr. Jackson is a strong advocate for health equity, believing everyone should be able to achieve great health, no matter what they look like, how much money they make, or where they come from. A musician, a physician, a mother, a volunteer and a leader are just a few words to describe Dr. Jackson. Her work runs the gamut from developing health equity plans for underserved communities to building solutions to address substance abuse and support behavioral health and maternity care.
Dr. Jackson completed her residency in Family Medicine at Carolinas Medical Center, where she received the Bryant L. Galusha Intern of the Year Award and served as Co-Chief Resident. Since completing medical school, she has held leadership roles including Medical Director of a rural health clinic and Chair of the Department of Family Medicine. She was named the first Chief Community Impact Officer at Atrium Health where she established their Health Equity and Social Determinants of Health strategy.
Dr. Jackson joined CommonSpirit Health in June, 2020 as its first System Vice President of Population Health Innovation and Policy, with responsibilities for strategy development for vulnerable populations, health equity and innovative care delivery models.
Enhancing the Health for Every Community
Even before the COVID-19 pandemic, many industries started to recognize that social and economic factors impact 80% of health outcomes. Covid exacerbated many of these issues, tremendously impacting the American workforce. This has led to the continued acknowledgment that these social and economic drivers are key to health inequities that have occurred in our country over many generations. While a lot of attention is often placed on what organizations are doing wrong, there are clear strategies from different sectors, such as human resources, that can be leveraged to address these disparities.  In this engaging session, Dr. Alisahah Jackson will share the ways that social drivers impact health equity, identify various strategies to address health disparities, and focus on how community engagement can serve as an accelerator for health justice. This session is sure to make some uncomfortable, but ultimately will inspire and motivate you to, as Arthur Ashe said, "Start where you are, use what you have, and do what you can."
Objectives
Recognize social drivers' impact on health equity.
Identify individual and organizational strategies for addressing health disparities.
Discuss community engagement to accelerate health justice.