Become the HR Strategic Partner Your Organization Needs!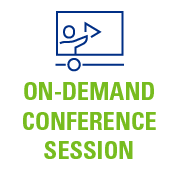 Are strategic and personnel decisions made without your input? Do other members of the management team treat you as an adversary instead of an advisor? Would you like to learn why you are NOT viewed as a strategic business partner? If you answered "YES" to just ONE of those questions, Liz Weber will help you quickly identify the answers to these frustrations you and many HR professionals face regularly. Strategic HR Business Partners assess their roles differently. Liz will share how you, as a savvy health care HR professional, can build credibility, highlight your value, and become the trusted and respected strategic HR Business Partner your organization needs.
Understand how improving communication and connection in health care organizations increases employee engagement, wellbeing and, ultimately, patient care. 
Recognize why giving employees seamless access to technology solutions helps create cultures of recognition and appreciation.
Obtain practical, tactical ideas for how to positively impact the teams you support.
isa Weber
Weber Business Services
CSP, CMP, Speaker / Trainer / Author / Consultant
Access your on-demand education
All of your ASHHRA On-Demand purchases are easily accessible in the ASHHRA Education Portal.
Join today and receive free and discounted access to all ASHHRA education and resources including on-demand education, HR Pulse magazine, ASHHRA Exchange and more