Staffing Levels - Getting It Right for Patients and Staff
Tuesday, July 27, 2021 | 1:00 p.m. CT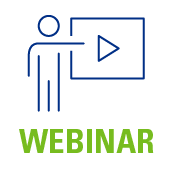 Evaluating and meeting our staffing needs is one of the most important and complex challenges facing hospitals, long term care facilities and other health care settings today. Providing appropriate staffing levels requires both a rigorous patient volume and acuity measurement system and a sufficient and flexible staffing plan. This webinar will address both of these critical imperatives. Our patients deserve and our employees demand that we do a better job of getting our staffing levels right.
Understand how improving communication and connection in health care organizations increases employee engagement, wellbeing and, ultimately, patient care. 
Recognize why giving employees seamless access to technology solutions helps create cultures of recognition and appreciation.
Obtain practical, tactical ideas for how to positively impact the teams you support.
ASHHRA Members: Free
ASHHRA Non-Members: $25.00

Brandon Melton
Consultant, IRI Consultants
Melton served as a health care human resources professional for 40 years; the last 25 in executive management roles in large health systems. For the last 7 years, he has been a consultant with IRI. During his career, Melton served as both the Executive Director and President of ASHHRA.

Bev Colan
Executive Vice President, American Health Staffing Group
Executive Vice President of AHSG, Bev brings twenty-five years of professional experience in sales, recruitment, international business, marketing and management. Since 2001, Bev has been working in healthcare staffing partnering with organizations nationwide to develop innovative workforce solutions.

Lori King
Founder/Consultant, Contemporary Healthcare Solutions
Lori King, DNP, RN, ARPN, is an executive leader, educator, and nurse practitioner. She has held the position of CEO in two statewide nurse associations and continues clinical practice. She is currently full-time in healthcare consulting working with front-line staff to executive leadership to navigate cultural issues, strategize system challenges, create positive environments, and strengthen relationships across system.
Join today and receive free and discounted access to all ASHHRA education and resources including on-demand education, HR Pulse magazine, ASHHRA Exchange and more