Build a Benefits Structure That Reduces Income Inequality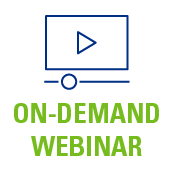 Most Americans buy more health insurance than they need, often spending over a $1,000 in excess annually. Troublingly, overpaying disproportionately affects lower income populations: Studies show that lower wage earners are more likely to choose the wrong health plan and overpay, also making them less likely to save for retirement. A primary obstacle to optimal health plan selection is aversion to a high deductible. This is especially true for lower wage earners who spend a higher percentage of their income on deductibles than high wage earners. In this session, Aspen Institute Health Innovator Fellow and health policy expert Dr. Elizabeth Coté will share how employers can help employees overcome this obstacle with innovative yet simple changes to their benefits structure. By making it easier for lower wage earners to choose a cost-effective plan, employers can disrupt an unbalanced system and champion health and wealth equity in the workplace.
Learn how overpaying for health insurance adversely affects employees' long-term physical and financial health outcomes. 
Understand why overpaying and its consequences disproportionately impact lower income populations. 
Build a benefits structure that advances health and wealth equity for employees across income levels.

Elizabeth Coté, M.D., MPA
Chief Mission Officer and Medical Director
MyHealthMath
A native Mainer, Elizabeth Coté, MD, MPA, is a physician and health policy advisor with twenty years of operational experience overseeing and expanding national and international initiatives to improve transparency, access, and quality of health care. After earning her medical degree at Harvard Medical School and her master's degree from the Harvard Kennedy School of Government, Elizabeth spent her career dramatically improving systems of health care—from serving as a White House Fellow during the implementation of the Affordable Care Act, to reducing opioid dependence while working in Maine for the U.S. Indian Health Services, to providing medical relief for earthquake victims in Haiti. At MyHealthMath, Elizabeth leverages her expertise in systems-thinking and quality improvement science to empower individuals and their employers to make informed and cost-effective decisions about their health.
Access your on-demand education
All of your ASHHRA On-Demand purchases are easily accessible in the ASHHRA Education Portal.
Join today and receive free and discounted access to all ASHHRA education and resources including on-demand education, HR Pulse magazine, ASHHRA Exchange and more