Thursday February 23, 2023
>
Caring for Caregivers: Reducing the Prevalence of Opioid Use by Caregivers When Treating Their Chronic Pain
Tuesday, April 4, 2023  |  1:00 p.m. CT (2:00 p.m. ET)
Proactively managing the risk associated with opioid use by caregiving employees has been a long-time focus for healthcare human resources and clinical leadership. Employee health benefit and wellness programs that proactively address the prevention of conditions associated with chronic pain and provide clinically appropriate conservative care options can materially impact the prevalence of physician prescribed opioid use in the caregiving population.
Learn the employee wellness, regulatory and patient care risks associated with opioid use within the caregiving population.
Understand the prevalence of musculoskeletal (MSK) conditions and associated chronic pain within caregiving populations. Traditional MSK care protocols and the prevalence of opioid use in treating chronic pain.
Hear about how broad-based research into digital care programs may reduce the probability and frequency of opioid use in the treatment of chronic MSK pain.
ASHHRA Member: FREE
ASHHRA Non-member: $25.00 FREE
1 credit (CHHR, HRCI, and SHRM) for live webinar attendees.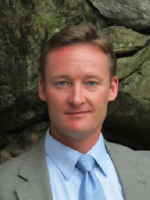 Stephen Lance, MHA, MBA
AVP, Health Systems
Hinge Health
Currently serving as AVP of Health Systems, Stephen leads the strategy and growth objectives for Hinge Health within the Healthcare sector. In this capacity, Stephen and teamwork with large health systems, accountable care organizations, medical group practices, long-term care, and specialty healthcare providers to adapt digital musculoskeletal care methods into their clinical practice and employee benefit programs. Stephen has served the healthcare, insurance, consulting, and technology industries for over 20 years, building and growing technology forward organizations. Stephen holds a Master's in Healthcare Administration and an MBA in Finance from Georgia State University.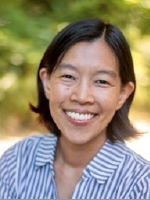 Grace Wang, MPH, Ph.D.
Senior Director of Clinical Research
Hinge Health 
Grace is a health services and policy researcher with interests in studying new technologies through the lens of public health.  Grace leads Hinge Health's Clinical Research team, establishing research strategy, designing and implementing research studies,  and publishing studies in conjunction with leading academic journals and research institutions.