COVID-19 Recovery and Impacts to Your Workforce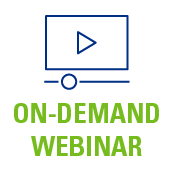 Legislative and regulatory pressure will be at an all-time high in 2021. This webinar will address major challenges health care employers will be facing in the coming year including the COVID-19 recovery and a new legislative labor agenda from the new administration. communities they serve.
Understand how improving communication and connection in health care organizations increases employee engagement, wellbeing and, ultimately, patient care. 
Recognize why giving employees seamless access to technology solutions helps create cultures of recognition and appreciation.
Obtain practical, tactical ideas for how to positively impact the teams you support.
ASHHRA Member: $45.00
ASHHRA Non-member: $85.00

Nick Munday 
Consultant, IRI Consultants
Nick Munday has more than 15 years of human resources and labor relations experience, specializing in counter union organizing campaigns, representation elections, and communications strategies. He has advised clients with some of the country's fastest-changing workforces, including health care, education, retail and manufacturing. Throughout his career, Nick has delivered successful labor relations, employee relations, union avoidance, management development, corporate campaign, and employee/management education strategies to publicly-traded, privately-held, and nonprofit organizations across the United States. His experience also includes delivering management and employee training, conducting focus groups, and performing issue analysis and intelligence gathering. Nick's expertise in labor and employment-focused issues has been sought after by professional organizations across the country. He has spoken on panels for various industry and trade groups. His work has appeared in publications and materials for a number of national HR organizations. Nick holds a Master of Business Administration from Rollins College and Bachelor's degrees from Oakland University. He is proficient in Spanish.
Access your on-demand education
All of your ASHHRA On-Demand purchases are easily accessible in the ASHHRA Education Portal.
Join today and receive free and discounted access to all ASHHRA education and resources including on-demand education, HR Pulse magazine, ASHHRA Exchange and more