Thursday September 29, 2022
>
Criteria for Consideration: How to Evaluate a Certification Credential
This webinar for HR and hiring managers offers insights about criteria to apply when evaluating a certification credential. Certainly, healthcare providers understand how respected credentials enhance professional credibility and display them after their names. While designations like MD and RN are very familiar, the value becomes less clear when there are multiple credentials for essentially the same role. What do those letters in a credential signify? If you are hiring, or managing, allied health professionals, you likely have interest in understanding certifications as well as you understand higher level licensing because those professionals do have a direct impact on patient care. However, not all certifications are created according to the same rigorous standards.
Learn how having an entry-level credential prepares an individual for a professional role.
Understand the differences among certification credentials from different sponsoring agencies.
Discern whether a credential meets the demanding standards of your practice or health system.
ASHHRA Member: FREE
ASHHRA Non-member: $25.00 FREE
1 (CHHR, HRCI, SHRM) for live webinar attendees.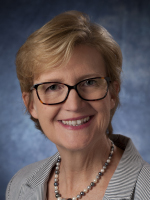 Mary Spila, MS, CAE
Marketing Manager, American Medical Technologists (AMT)
Mary B. Spila, MS, CAE, is an association professional serving American Medical Technologists since 2016. AMT is a national not-for-profit certification agency and professional membership association highly regarded by employers and educators. Certification through AMT is sought by allied healthcare professionals for the credentialing reputation and diverse membership benefits.