Tuesday September 20, 2022
>
3 Ways Employee Recognition Programs Can Engage Healthcare Workers Amidst Labor Shortages
The healthcare industry continues to suffer from significant labor shortages, costing it millions. According to NSI Nursing Solutions Inc., the average annual turnover expense for nurses leaving the workforce is over $4.85 million. However, research suggests that a relatively simple workplace intervention can help employees feel more valued and satisfied with their organization and encourage employee retention: Recognition. So how can you build an engaging culture of recognition? In this webinar, you will learn tangible strategies to create a recognition program that will support, engage and retain your team.
Understand the ROI on employee recognition.
Learn ways to boost retention through meaningful human connections.
Hear strategies for building an engaging Culture of Recognition.
ASHHRA Member: FREE
ASHHRA Non-member: $25.00 FREE
1 (CHHR, HRCI, SHRM) for live webinar attendees.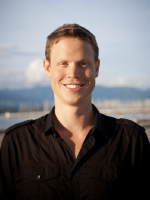 Jason Lindstrom
CEO & Managing Partner
Bucketlist Rewards
Jason is the CEO and Founder Bucketlist Rewards – one of the leading employee recognition platforms. Jason believes in the importance of employee appreciation that helps companies create success by motivating people to grow and thrive. Jason has had the opportunity to help a variety of organizations roll out effective recognition programs, he's worked with companies like NBA Team Orlando Magic, Royal Bank of Canada, University of Texas Arlington, and Stamford Hospital.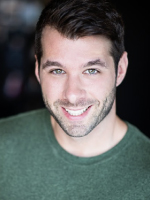 Curtis Steeksma
Culture Evangelist
Bucketlist Rewards
Curtis is a former touring rockstar with a penchant for empowering success through optimism, teamwork and collaboration. With over a decade of experience working in software and IT, Curtis has taken his flair for performance and transformed it into a successful career helping businesses improve their corporate culture through employee engagement.