Hire, Train, Retain: The Ups and Downs of a Comprehensive Engagement Strategy
Early in 2015, the continuing care center at UR Medicine/Thompson Health had a projected annual turnover of approximately 60 percent. In a climate where their industry turnover and employee dissatisfaction were at critically high levels something had to be done. A "full court press" was applied to turn around the downward spiral with the ultimate goal of a better work/life balance by the elimination of mandatory overtime for aides. After a series of focus groups and a review of employee engagement results, a strategy was established that encompassed inventive hiring techniques, training/onboarding initiatives, and innovative retention techniques that really made a difference by helping improve employee engagement and reduce turnover. This session will provide participants with innovative strategies and tools that helped Thompson Health hire, train and retain their team. Learn from their successes and failures (fail is not a bad four letter word).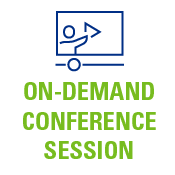 Gain innovative ideas and tools to utilize in your recruitment and retention efforts.
Utilize lessons learned to identify and address potential challenges in recruitment and retention within your organization.
Understand you are not alone in the challenges associated with hiring, training and retaining your staff…but there is hope!
Erin Williamee, MHRD, SPHR, SHRM-SCP
Senior Generalist, Thompson Health
ASHHRA Member: $45.00
ASHHRA Non-Member: $85.00
Access your on-demand education
All of your ASHHRA On-Demand purchases are easily accessible in the ASHHRA Education Portal.