Stress, Burnout and Trauma: Picking Up the Pieces in Your Health Care Organization After a Pandemic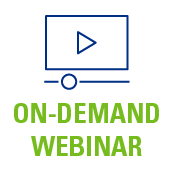 Health care organizations are struggling with employee engagement. Some employees are overworked and exhausted while others are feeling undervalued and neglected. Levels of stress and burnout are exceeding those seen in the past. The stakes are higher than ever as organizations grapple with financial challenges and fear. During this interactive, engaging program, HR leaders learn counterintuitive ideas for sustaining engagement. A Certified Trauma Professional, author and nurse, Vicki Hess brings a fresh perspective to the management of stress, trauma and burnout. Using concepts from her newest book, "SHIFT to Professional Paradise in Stormy and Uncertain Times," she shares out-of-the-box ideas for HR professionals to use to help pick up the pieces and move forward. Participants walk away with practical, proven tools to support their organization now and in the future.
Understand how improving communication and connection in health care organizations increases employee engagement, wellbeing and, ultimately, patient care. 
Recognize why giving employees seamless access to technology solutions helps create cultures of recognition and appreciation.
Obtain practical, tactical ideas for how to positively impact the teams you support.
ASHHRA Member: FREE
ASHHRA Non-member: FREE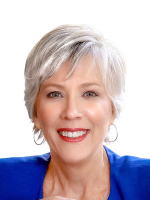 Vicki Hess, RN, HRD 
Principal, Employee Engagement Solutions, LLC
Vicki Hess teaches health care leaders and staff how to improve and sustain employee engagement, reduce stress and burnout and retain valued employees. Organizations that implement Vicki's ideas experience increased employee engagement, productivity, safety, quality, retention, client satisfaction, creativity and more. A highly-regarded speaker, author, consultant and virtual presenter, Vicki shares her expertise in employee engagement with organizations across the country. She has more than 25 years of hands-on health care experience that she draws upon to provide inspirational and evidence-based strategies for workplace engagement. Ms. Hess holds a Bachelor of Science, Nursing degree from the University of Florida and a Master's Degree in Human Resource Development from Towson University. She was an adjunct professor at Johns Hopkins University Graduate School of Business for five years. Vicki is a Certified Trauma Professional (CTP) and Certified Speaking Professional (CSP)
years in a row.