The New World of Work in Health Care: A Call to Rethink U.S. Workplace Priorities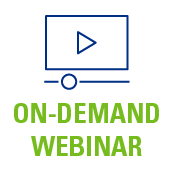 As we work to return back to our new normal, what are some of the short and long-term considerations that health care organizations need to evaluate in order to ensure success moving forward? Join Prudential Retirement's Marc Howell and Robert Luciani for an interactive discussion as they debut new research conducted by the Economist Intelligence Unit. This research, which surveyed both health care executives and workers, serves up some new insights relating to the worker/organization relationship, emerging talent needs, and accelerated digital transformation.
Reflect on health care employer and employee values in light of COVID-19.
Navigate health care organizational challenges in the near-term and long-term.
Explore the impact of digital transformation.

Marc Howell, FSA, EA
Vice President, Custom Retirement Solutions
Prudential
Marc Howell, FSA, EA, Vice President – Custom Retirement Solutions, has over 20 years of experience working with sponsors of defined benefit and defined contribution plans. He has redesigned retirement programs for numerous plan sponsors across the U.S., ranging from retail, manufacturing, health care, utilities, higher education, and professional services organizations.  Marc's innovative approach to plan redesign won his clients 1st place in the PSCA Signature Awards, for both 2013 and 2015.

Robert Luciani
Head of Specialty Markets and Retirement Counseling
Prudential
Robert Luciani is head of Specialty Markets and Retirement Counseling within Prudential Retirement, a business unit of Prudential Financial, Inc. (NYSE: PRU), and a leading provider of defined contribution, defined benefit, nonqualified deferred compensation plan administration, and institutional investment and risk management services.
Rob is responsible for National Key Account Government, Taft Hartley, and Jumbo Client Service and Retirement Counseling Teams. As Head of Specialty Markets, he leads a team of Key Account Vice Presidents who collaborate with specialists across administrative services, advisory services, investment services, and participant communication/education to best serve Retirement Plan Sponsors. As Head of Retirement Counseling he leads a team of over 120 professionals who assist Retirement Plan Participants to better prepared for Retirement and overall Financial Wellness.
Rob joined Prudential in 1988 and has over 30 years of experience in the Retirement industry. While at Prudential, Rob has also held leadership positions in Client Services, Research and Compliance, New Business Development, and Product Development. He holds a B.A. degree from the Pennsylvania State University and a Certificate from the Institute for Employee Benefits Training. Rob is a Registered Principal, Sales Officer of Prudential Trust Company, and a registered lobbyist in several States. He holds FINRA Series 7, 24, and 63 licenses. He also serves on several Non-Profit Boards.
Access your on-demand education
All of your ASHHRA On-Demand purchases are easily accessible in the ASHHRA Education Portal.
Join today and receive free and discounted access to all ASHHRA education and resources including on-demand education, HR Pulse magazine, ASHHRA Exchange and more