Healthcare HR Week 2023 Special
How to Improve Healthcare by Leveraging Marketplace Technology and Equity Related Incentives
The pandemic exposed vulnerabilities in the healthcare industry and two years later, frontline staff continue to bear the brunt of the crisis, resulting in burnout and significant disruption to many hospitals and other healthcare systems. During this webinar, Craig Ahrens and Aamer Mumtaz will discuss the technology solutions that have emerged to solve the workforce shortage. By addressing retention and recruitment head-on, these on-demand solutions work directly with health systems to offer unique benefits, such as shift flexibility, non-wage based incentives and more.
Learn how a workforce marketplace partner can provide data around what engages your workforce in real-time. It can help you tailor and target your wages combined with incentives through a series of "AB tests" based upon the targeted behavioral archetypes that a health system desires to recruit and retain.

Hear how to leverage employed resources first, augment with local on-demand labor, automate on-boarding workflows and focus on improving recruitment and retention.

Understand how hospital and healthcare systems can see more positive numbers on income statements through implementing the workforce marketplace ecosystem components.
ASHHRA Member: FREE
ASHHRA Non-member: $25.00 FREE
1 (CHHR, HRCI, SHRM) for live webinar attendees.

Craig Ahrens
Co-Founder, Center for Workforce Innovation
Craig Ahrens graduated from Wharton's Blockchain and Digital Asset program, obtained a certificate from Harvard Business School, and has a Master's in both Healthcare Administration and Business Administration from Saint Louis University.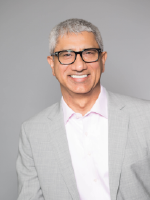 Aamer Mumtaz
SVP Growth and Operations, Shiftmed
Aamer Mumtaz is a healthcare operations and growth expert with over 20 years of broad-based experience as a transformational leader. In addition to advising complex healthcare systems and facilities on strategies to address systemic operational and strategic challenges, Aamer has served as a successful growth and operations executive in multiple digital health labor marketplaces. He has a particular focus on workforce transformation and is passionate about developing and implementing equitable and sustainable labor solutions in healthcare.