Wednesday January 25, 2023
>
Recruiting and Retaining Talent Through Economic Uncertainty
Are you still reeling from unprecedented recruitment and retention challenges only to be confronted by an economic downturn? Listen in as JD "Xpert" Don Berman discusses the role human resources (HR) will play in leading healthcare organizations through the predicted economic downturn, and how job description technology can be used effectively to consolidate, recruit and retain.
HR will play a vital role in managing this, but the dilemma caused by also simultaneously having to fill a plethora of open positions, as well as retain the folks we need, creates exasperating contradictions. How do you deal with a short-term economic issue without sacrificing a coherent strategy to deal with long-term labor shortages? Gaping holes in your workforce can be intimidating, but adequate management of your job description process will not only help fill those gaps – it'll keep them full without sacrificing your goals as an organization. Attend this webinar to tackle critical pieces of the recruitment/retention puzzle as it stands today.
Learn what economists are predicting for 2023 and beyond.
Discover four ways HR can help businesses adapt to the changing employee/employer dynamics and refine processes.
Hear how job descriptions can be used as a foundation for strategic recruitment and retention. Learn how managing job descriptions in a more impactful way can help keep organizations flexible during changing work, social and economic environments.
ASHHRA Member: FREE
ASHHRA Non-member:   $25.00  FREE
1 (CHHR, HRCI, SHRM) for live webinar attendees.
Don Berman
Co-Founder/Vice President, Sales and Marketing JDXpert
Don Berman has spearheaded the adoption of HR and talent management applications and technology-driven best practices at large- and mid-sized companies throughout the U.S and abroad. As co-founder and VP of Sales and Marketing, Don was instrumental in evolving the focus of JDXpert's Talent Management platform toward a job description-centric model that resulted in JDXpert becoming a market leader in job description management solutions. Today, Don leads the company's sales, marketing and partner efforts.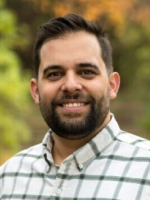 Preston Davis
Healthcare Account Executive
JDXpert
Preston Davis works exclusively with Healthcare Organizations to better manage everyone's favorite HR process: job descriptions! Healthcare leads all industries at JDXpert at more than 25% of the client base, with many of JDXpert's features being influenced by Healthcare-specific needs.