Discovering the "Essence" of a Candidate Prior to Hire
Discover how a large health care system partnered with an organization recognized as one of the Top 35 Most Engaged Workforces Worldwide in order to combat serious annual turnover and low employee engagement. Using a formal panel procedure, supervisors incorporated four questions into the interview process that subtly and sensitively, but effectively, lead candidates to relate accurate information regarding their prior career performance thus determining the "essence" of the individual. Based on this information, hiring managers are better able to judge "culture-fit" as well as needed job skills.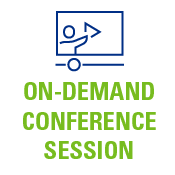 Discuss the way in which a formal structured interview procedure can uncover candidates' "Essence".
Implement four interview questions that encourage candidates to share truthful information about their "fit" to your organization.
Conduct panel interviews geared to increase employee retention, satisfaction, and effectiveness.
Kristena Lukish, BS, MS, SPHR
Vice President, Human Relations, The Johns Hopkins Health System
Michele Sedney, BS, MS 
Senior Director, Central Talent Acquisition, The Johns Hopkins Health System
ASHHRA Member: $45.00
ASHHRA Non-Member: $85.00
1 (CHHR) 1 (SHRM) 1 (HRCI)
Access your on-demand education
All of your ASHHRA On-Demand purchases are easily accessible in the ASHHRA Education Portal.