HR's Strategic Journey in Decreasing Turnover and Increasing Co-worker Engagement at Parkview Health
Learn about the HR initiatives launched by Parkview Health that culminated in a 10% reduction in first-year turnover and an increase from the 75th percentile to the 90th percentile for co-worker engagement in a three-year period. Parkview integrated HR strategies that support the mission and vision of their organization. 
Take-aways include key concepts around HR strategies in the areas of onboarding, leadership development, and co-worker engagement that help create a culture in which co-workers want to work, patients want to receive care and physicians want to practice.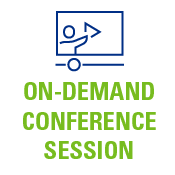 Understand the three progressive stages of an onboarding process.
Explore a model of leader development.
Create a culture of excellence that drives co-worker engagement.
Bruce Buttermore
HR Manager, Parkview Community Hospitals
Dianne Potter, SPHR, CHHR, SHRM-SCP
HR Manager, Parkview Health
Hallie Custer, PHR, SHRM-CP
Director Talent Acquisition, Parkview Health
Ron Orman
Director OD, Parkview Health
ASHHRA Member: $45.00
ASHHRA Non-Member: $85.00
Access your on-demand education
All of your ASHHRA On-Demand purchases are easily accessible in the ASHHRA Education Portal.