Wednesday October 13, 2021
>
The Health of Hiring in Health Care: Complicated Legislation and the Role Technology Can Play
Nov. 2, 2021  |  2:00 p.m. CT (1:00 p.m. ET)
From automated hiring processes to remote work, health care facilities continue to feel the increasingly complex regulated challenge of maintaining compliance while efficiently backfilling urgent vacancies. Adhering to the diverse federal, state, and local requirements are not optional but mandates. With the emergence of flexible and technologically advanced hiring solutions, organizations are changing the way they do business to protect themselves throughout the hiring process: from recruitment through onboarding.
Learn how legislation is complicating employment screening and the technology that delivers it.
Understand how technology helps employers to reduce risks in talent acquisition.
Learn about the five "must-haves" in your employment screening technology.
ASHHRA Member: FREE
ASHHRA Non-member: $25.00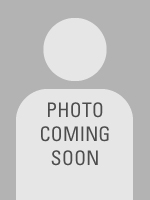 Brandon Phillips
Founder and CRO
Global HR Research
Brandon Phillips developed the concept behind Global HR Research after he recognized the need for better security in corporate human resources. He is responsible for developing and implementing corporate growth strategies, managing the overall operations and resources of the company, overseeing sales and marketing strategy, and acts as the main point of communication between the chairman, investors, and the corporate operations. Mr. Phillips has guided the growth of numerous projects from planning and development to sustainability. He is a recipient of Gulfshore Business magazine's "Top 40 Under 40" for entrepreneurial successes and featured in numerous publications on the subject matter of talent screening and selection. He has led Global HR Research to a top ranking by HRO Today's Magazine of America's leading background screening and assessment providers. Mr. Phillips, a frequent guest speaker, has a proven track record of successfully maximizing cutting-edge business concepts in start-up ventures and possesses a strong understanding of consumer and investor needs. He has grown Global HR Research to host a client base that includes Fortune 500 companies, financial institutions, governmental agencies, and health care among others. Mr. Phillips coaches youth basketball, donates time and expertise to nonprofit organizations and is an active member of multiple chambers and economic development organizations.
Join today and receive free and discounted access to all ASHHRA education and resources, including on-demand education, HR Pulse magazine, ASHHRA Exchange and more