Wednesday October 13, 2021
>
The Health in Screening and Credentialing in Health Care
From automated hiring processes to remote work, health care facilities continue to feel the increasingly complex regulated challenge of maintaining compliance while efficiently backfilling urgent vacancies. Adhering to the diverse federal, state, and local requirements are not optional but mandates. With the emergence of flexible and technologically advanced hiring solutions, organizations are changing the way they do business to protect themselves throughout the hiring process: from recruitment through onboarding.
Learn how legislation is complicating employment screening and the technology that delivers it.
Understand how technology helps employers to reduce risks in talent acquisition.
Learn about the five "must-haves" in your employment screening technology.
ASHHRA Member: FREE
ASHHRA Non-member: FREE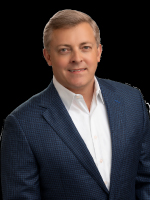 Brandon Phillips
Founder and CRO
Global HR Research
Brandon Phillips developed the concept behind Global HR Research after he recognized the need for better security in corporate human resources. He is responsible for developing and implementing corporate growth strategies, managing the overall operations and resources of the company, overseeing sales and marketing strategy, and acts as the main point of communication between the chairman, investors, and the corporate operations. Mr. Phillips has guided the growth of numerous projects from planning and development to sustainability. He is a recipient of Gulfshore Business magazine's "Top 40 Under 40" for entrepreneurial successes and featured in numerous publications on the subject matter of talent screening and selection. He has led Global HR Research to a top ranking by HRO Today's Magazine of America's leading background screening and assessment providers. Mr. Phillips, a frequent guest speaker, has a proven track record of successfully maximizing cutting-edge business concepts in start-up ventures and possesses a strong understanding of consumer and investor needs. He has grown Global HR Research to host a client base that includes Fortune 500 companies, financial institutions, governmental agencies, and health care among others. Mr. Phillips coaches youth basketball, donates time and expertise to nonprofit organizations and is an active member of multiple chambers and economic development organizations.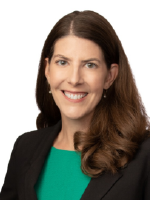 Pam Devata
Labor & Employment Partner
Seyfarth Shaw
Pam has extensive knowledge and experience on all things relating to the use of criminal, credit, and other background checks related to hiring. To protect their companies, most employers conduct some type of screening of potential and current employees. Any employer who conducts background checks needs to be aware of the myriad of laws regarding what they can ask, when they can or cannot ask, what information they can rely upon, and how that information can be used. This includes the hyper-technical federal law, the Fair Credit Reporting Act (FCRA) and many other state and local laws throughout the country. Both employers and background screening companies (consumer reporting agencies) look to Pam for guidance based on her deep knowledge and experience practicing in this area for nearly 20 years. She leads Seyfarth's nationwide Background Screening Compliance and Litigation Defense team, which currently has approximately 40 members nationwide.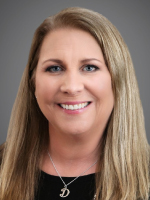 Dana Cates
Director of Consulting Services
Lean Human Capital
Dana Cates is a 30+ year Human Resources Leader and Practitioner specializing in Healthcare Talent Acquisition.  As the Director of Consulting Services for Lean Human Capital (LHC), Dana helps build optimized talent acquisition organizations within healthcare systems. Prior to joining LHC, Dana served as the System Director for Talent Acquisition and Workforce Planning at Texas Health Resources where she centralized and optimized the TA team to Elite Industry performance.  Adding to her healthcare experience, she has also worked in TA Leadership roles for Children's Healthcare of Atlanta and St. Joseph Health System.  Dana has her SHPR, Strategic Workforce Planning and Recruiter Academy (RACR) certifications and is also a BBA graduate of Georgia State University.