Tuesday November 2, 2021
>
Call for Volunteers - Annual Conference Education Committee
Deadline: Wednesday, Nov. 17, 2021
ASHHRA is preparing for an in-person conference in the spring  of 2022 and the Call for Abstracts will open soon. The Annual Conference Education Committee (ACEC) will kick-off with a meeting on Tuesday, November 30, at 10:00 a.m. CT (11:00 a.m. ET). If you are interested in being part of this committee and making an impact on the healthcare HR profession, please review the committee charge and expectations and complete the online form.
IMPORTANT
You must currently be an active ASHHRA Member to apply

All appointments are for two (2) years

Volunteer space is limited and ASHHRA cannot guarantee everyone who applies will be selected to serve for the upcoming term

Occasionally, a position may open up during the year, giving a new volunteer the opportunity to complete the rest of the position's term.
DEADLINE
All applications must be completed and submitted by 5:00 p.m. CT on Wednesday, Nov. 17, 2021.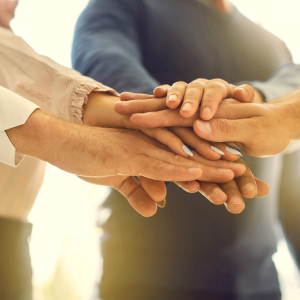 Committee Charge and Expectations
The Annual Conference Education Committee (ACEC) will assess the needs of members by analyzing internal and external market research to curate annual conference learning sessions that bring value to membership. Working closely with the ASHHRA staff, the committee will be responsible for the review and selection of the annual conference learning sessions, ensuring these sessions meet the overarching goals and needs of that year's conference. The committee also contributes to the value of ASHHRA membership by considering and recommending ideas to extend the learning and educational opportunities beyond the traditional bounds of the conference, encouraging ways to make the expertise featured at our conference available to those who are unable to attend.
EXPECTATIONS
Monthly conference calls: 1-2 hours per month (time commitment is greater when reviewing conference abstracts for learning sessions)
Attend the ASHHRA Annual Conference: 4 days plus travel
Serve as learning session room support during ASHHRA Annual Conference
Serve as content experts to determine educational needs for special programs such as preconference sessions, the Thought Leader Forum, Executive Symposium and others
Opportunity to lead and facilitate specialized learning sessions during the annual conference.
Join today and receive free and discounted access to all ASHHRA education and resources, including on-demand education, HR Pulse magazine, ASHHRA Exchange and more