Using Data to Drive Patient Satisfaction and Reduce Turnover
Free ASHHRA Member Resource
This case study showcases how a health care system integrated numerous surveys from across the employee lifecycle (onboarding, engagement, exit) and used analytics to link them all directly to patient satisfaction and turnover.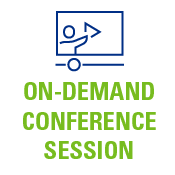 Show senior leaders how the use of employee surveys directly impact business.
Create reports that put actionable information in the hands of decision makers.
Present impactful integrated survey information for your organization stake holders.
Scott Mondore
Managing Partner, SMD, LLC
Todd Horton
Director, Workforce Intelligence, Dignity Health
ASHHRA Member: $0.00
ASHHRA Non-Member: $85.00
Access your on-demand education
All of your ASHHRA On-Demand purchases are easily accessible in the ASHHRA Education Portal.