Leveraging Employee Health Investments to Drive Employee Engagement
Dr. Philip Adamo shares his experience implementing changes in employee health programs. He highlights how human resources plays a key role in driving changes that impact employee engagement and discuss how to work effectively with your Medical Director to prioritize and implement change.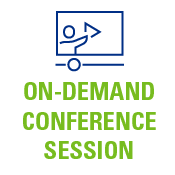 Become familiar with an engagement strategy that yields results.
Learn how to work with your medical director to evaluate employee health investments.
Justify the costs of employee health investments.
Dr. Philip Adamo, M.D.
Senior Medical Director, Baystate Health
ASHHRA Member: $45.00
ASHHRA Nonmember: $85.00
Access your on-demand education
All of your ASHHRA On-Demand purchases are easily accessible in the ASHHRA Education Portal.