Mental Health: Focused on Diversity and Inclusion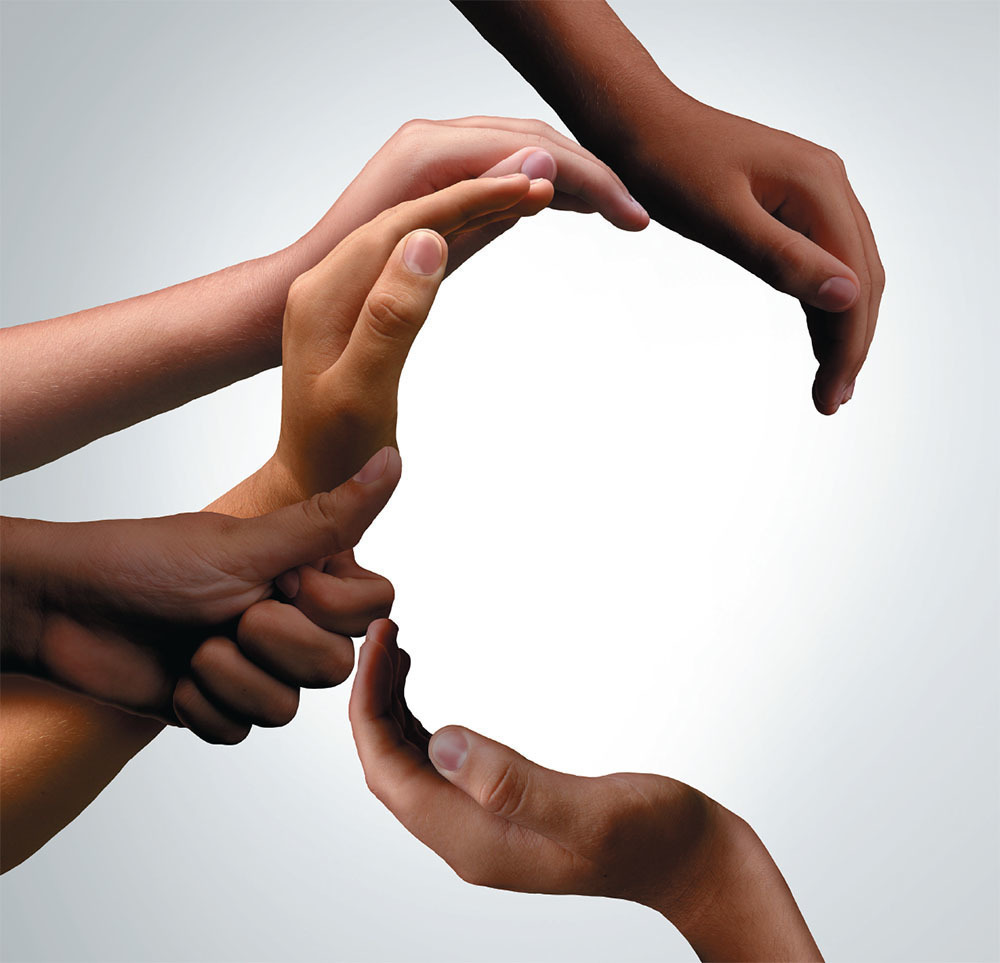 Over the last decade, the topic of mental health in the workplace has gained increasing awareness. And employers have paid attention for good reason: Approximately 1 in 5 adults in the U.S. experience some form of mental illness each year. Depression continues to be the leading cause of disability worldwide, and anxiety disorders — including generalized anxiety, panic, obsessive-compulsive and post-traumatic stress disorders — have been recognized as the most common mental illnesses in the U.S., affecting 40 million adults annually.
In August of 2019, experts who served on Harvard University's Faculty of Arts and Sciences (FAS) Diversity Summer Panel determined that change was overdue. Diversity, equity and inclusion (DE&I) is about more than race and culture. To embrace diversity is to offer support to communities facing unfair stigmas, and one of the largest and least-discussed in the workplace are the millions struggling with mental health problems.
Co-sponsored by the FAS Dean's Office, FAS Human Resources and the FAS Office of Diversity Relations and Communications, and a part of the FAS Diversity Dialogue series, "Mental Health as an Invisible Dimension of Diversity" brought together five mental health practitioners from Harvard and Greater Boston to discuss the impacts of the problem in the workplace and what can be done about it.
it is here with us, among us," said Andrea Kelton-Harris, senior human resources consultant for FAS, in her opening address at the conference. "If our symptoms are invisible, how does our employer help us with it and be sensitive to them?1
The Role of Mental Health for a Diverse and Inclusive Workplace
Recent events involving mental health with diversity and inclusion implications:
Recent acts of racism and violence, and the health disparities of COVID-19, are taking a toll on mental health.
 
One study finds that anxiety and depression symptoms more than tripled in Black and Latino communities in 2020, spiking after the murder of George Floyd.
 
The health disparities of COVID-19 are also responsible, as Black and Latino Americans are three times as likely to become infected as white Americans, and nearly twice as likely to die from the virus.
 
Beyond the United States, protests for racial justice are reaching around the world and prompting calls for action on a global scale.
On July 14, 2020, the National Alliance on Mental Illness, (NAMI) the nation's largest grassroots mental health organization dedicated to building better lives for the millions of Americans affected by mental illness issued a statement published in Forbes.2 In response to global protests for racial justice, employers around the world are emphasizing their commitment to inclusion and social equity. Organizations must ensure that employees from diverse backgrounds can access effective mental health support — a challenge that has been overlooked for too long. As described in a statement by NAMI CEO Dan Gillison, "The effect of racism and racial trauma on mental health is real and cannot be ignored. The disparity in access to mental health care in communities of color cannot be ignored. The inequality and lack of cultural competency in mental health treatment cannot be ignored."3 
To embrace diversity is to offer support to communities facing unfair stigmas, and one of the largest and least-discussed in the workplace are the millions struggling with mental health problems.
Mental Health: The Workplace Diversity and Inclusion Initiative
In February 2020, Patty Gaul, a senior writer/editor for the Association for Talent Development (ATD) described means to help address mental health issues; organizations can create a culture of work-life balance, provide employee assistance programs with resources to deal with stressors, and offer screening tools that suggest treatment measures.
The Utah Chapter of the Association for Talent Development (ATD) in January 2021 put the focus on Wellness & the Role of Corporate Training in Mental Health Advocacy in an ATD Chapter Spotlight.4
Talent development and HR leaders are beginning to understand that mental health and diversity and inclusion (D&I) are intricately connected. Employees from diverse backgrounds can face lack of representation, microaggressions, unconscious bias and other stressors that impact their mental health and psychological safety at work. Mental health affects everyone — individuals, caregivers, and organizations that want to ensure that their employees are healthy, safe and productive. However, because mental health is not as visible as other diversity dimensions, and because mental illnesses often give way to "invisible" or non-apparent disabilities, mental health is often misunderstood, stigmatized and overlooked. 
Breaking the Stigma at Work
The first step in breaking the stigma seems simple: Talk about it. But it can be hard to talk about something that you can't see. Mental health can be particularly difficult to discuss in communities of color, within the LGBTQIA+ population, and among women, who face additional cultural stigmas, biases, and, in many cases, lack of access to important mental health resources and care. Underrepresented groups are less likely to receive needed mental health services. In 2015 48% of Whites received mental health services, compared with 31% of Blacks and Hispanics, and 22% of Asians. If change is going to occur, more conversations both within and outside of these communities will need to happen.5, 6
Micah Gebreyes, content and community manager for Greenhouse Software, provides interesting content for today's talent leaders and professionals. She writes that although mental health feels like a taboo topic, especially in the workplace, it doesn't have to be. Here are five ways to reduce the stigma and create a workplace that's more inclusive to those dealing with mental health challenges.7
Increase awareness — give employees access to educational resources.
 
Include mental wellness in wellness benefits.
 
Encourage a healthy work-life blend.
 
Vocalize leadership's support in behavior changes.
 
Continuously track engagement to keep the pulse of employee morale.
HR Talent Development's Role for Mental Health as a Diversity and Inclusion Initiative
The first of Gebreyes' actions is to increase awareness and give employees access to educational resources.
Employees with mental health conditions want to feel like they're seen and understood. You can help create a supportive work environment by sharing resources or hosting training company-wide. Workplace Strategies for Mental Health's free helpful resources and videos can help reduce stigma, increase wellness and improve workplace psychological health and safety.8 Managers should attend relevant training to learn how to best approach situations with employees dealing with mental health challenges. Although it's best to leave the advice to trained health professionals, they should at least have an understanding of how to have these types of discussions.
For an even deeper dive, download the free Inclusive Leaders Group Mental Health: The Next Diversity and Inclusion Initiative e-guide.
Charlotte Hughes MS, CDP, SHRBP, CPLP, is an agile entrepreneur, diversity, equity and inclusion consultant, and developer of leaders. As the successful co-founder and CEO of Inclusive Leaders Group, Charlotte has designed and directed talent and organizational development strategies that have been implemented by Fortune 500 companies, health care systems and global non-profits. ILG is a boutique training and consulting firm that transforms business for profitable growth through inclusive leadership, equity, and belonging solutions.
Originally published in the Summer 2021 issue of HR Pulse magazine.
Looking for more articles like this one?