Recruitment Videos: Creating "VideoJobs" to Attract and Inform Health Care Professionals
89% of attendees stated they agree and/or strongly agree that they will be able to implement the information presented in this session.
Video content is EVERYWHERE and it is here to stay. The statistics are staggering: one-third of online activity is spent watching videos, over 500 million (half a billion) people are watching video on Facebook every day, and 92 percent of mobile video viewers share videos with others. With so many people watching videos, why not include them in job postings? Learn how to create short, significant and informative "VideoJobs." In 2018, our VideoJobs were viewed 745,148 times. VideoJobs have enabled our clients to build positive brand images while also informing potential employees and the inner workings of the health care organization.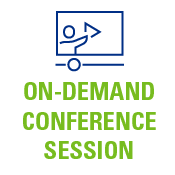 Learn how to create short, meaningful, and informative video content for "VideoJobs". 
Learn what our panel of health care providers considers to be most important and informative in "VideoJobs.
Learn how to embed video content directly into online job postings.
Rollis Fontenot 
President, Ascend HR Corp
ASHHRA Member: $45.00
ASHHRA Non-Member: $85.00
1 (CHHR), 1 (SHRM), 1 (HRCI) 
Access your on-demand education
All of your ASHHRA On-Demand purchases are easily accessible in the ASHHRA Education Portal.
Join today and receive free and discounted access to all ASHHRA education and resources including on-demand education, HR Pulse magazine, ASHHRA Exchange and more