Using Social Media to Drive Hospital Success and Retain Employees
Gain an overview of strategies on how social media, when implemented successfully by a hospital, can create increased positive results and awareness. There are ancillary topics that come with a focused social media campaign. This webinar will share information on how a well-constructed campaign can impact your hospital.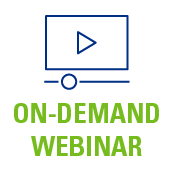 Gain insight to review your current social media presence with "fresh lens."
Learn social media tricks to increase hospital revenue and increase recruiting efforts.
Identify the ancillary topics needed for an effective social media presence.
Paul Wells
CEO, CareerKnacks
ASHHRA Member: $45.00
ASHHRA Non-Member: $85.00
1 (CHHR) 1 (SHRM) 1 (HRCI)
Access your on-demand education
All of your ASHHRA On-Demand purchases are easily accessible in the ASHHRA Education Portal.
Join today and receive free and discounted access to all ASHHRA education and resources including on-demand education, HR Pulse magazine, ASHHRA Exchange and more