If There Is No Documentation, Did It Happen?
Tuesday, Sept. 14, 2021 | 1:00 p.m. CT (2:00 p.m. ET)
While the statement "if there is no documentation, it didn't happen" is not 100% true in reality, it is very true in the world of litigation- especially in employment litigation. Employers can have correct policies, rules and practices, but if they fail to properly document, they could find themselves in a tough spot if an employee sues for discrimination or under another employment statute. During this webinar, we will explore the importance of documentation with reference to employment issues and provide best practices guidance to HR professionals in the health care setting.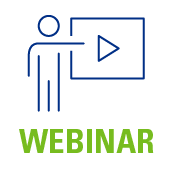 Learn documentation dos and don'ts. 
Discuss the importance of following the company's policies and procedures.
Evaluate the best practices of document preparation.
ASHHRA Members: FREE
ASHHRA Non-Members: $25.00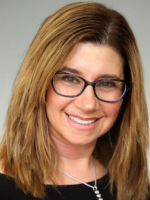 Stephanie Rawitt
Attorney, Clark Hill PLC
Stephanie K. Rawitt provides legal services and advice on employment matters to a variety of clients including hospitals, medical practices, retirement communities, assisted living facilities, home health care companies, public entities, nonprofit organizations, private businesses, colleges, universities, and corporations. She works specifically with human resources departments to create, manage, and maintain the most current employment policies and procedures, ensuring that companies are in compliance with ever-changing federal, state, and local laws. Stephanie counsels employers on issues concerning statutory compliance with employment laws, such as the ADA, Title VII, the ADEA, FLSA, FMLA, Form I-9 compliance, and state wage laws. As part of her advisory service, Stephanie offers training programs on a full range of employment matters, as well as assistance to personnel management on a variety of workplace issues. Stephanie counsels employers through workplace investigations in both a state and federal capacity for various administrative agencies, such as the EEOC and PHRC. Stephanie also has significant experience in handling employment-related liability matters, including wage and hour claims, wrongful termination, grievance claims, discrimination, sexual harassment, federal civil rights claims, federal and state statutory claims (Title VII, FMLA, ADA, ADEA, FLSA, PHRA), and related tort claims. Stephanie is Martindale-Hubbell Law Firm Directory "AV-Preeminent®" rated, has been recognized as a 2011 Top Women Lawyer in the Northeast by Arrive Magazine, and currently serves on Clark Hill Philadelphia BOLD, the firm's strategy to promote women within the firm, the legal profession, and the business community.